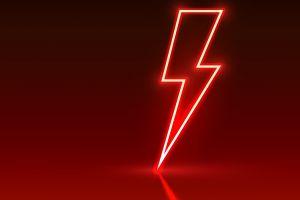 Get your daily, bite-sized digest of cryptoasset and blockchain-related news – investigating the stories flying under the radar of today's crypto news.
CBDCs news
The digital yuan has already surpassed the 4 million transaction mark, said its operators – despite the fact that the token remains in pilot testing mode. Per Bloomberg, the central People's Bank of China governor Yi Gang claimed that the pilot had experienced "smooth" progress at test sites, with over USD 299m worth of digital CNY transactions already completed.
The Reserve Bank of Australia (RBA), the Australian central bank, has teamed up with blockchain powerhouse ConsenSys for a central bank digital currency (CBDC) project. Per Reuters, the RBA said that it was also partnering with two major commercial banks, the Commonwealth Bank and National Australia Bank, on the project, as well as the New South Wales-based financial services provider Perpetual. The bank is looking into developing a wholesale market-ready token that will make use of an "Ethereum-based decentralized ledger technology (DLT) platform."
The European Central Bank President Christine Lagarde has announced a survey of public opinion on the issuance of a digital euro, to see whether Europeans would be willing to use the digital version of the banks-issued currency as they use the physical one. Lagarde said in a tweet and the accompanying video that the bank is exploring this option, adding that, "[a]s Europeans are increasingly turning to digital in the ways they spend, save and invest, we should be prepared to issue a digital euro, if needed."
Crypto adoption news
Lightning Labs, the developer of Lightning Network, released Lightning Pool, a non-custodial, peer-to-peer marketplace for Lightning node operators to buy and sell channels. Lightning Pool makes it easier to accept Lightning payments, and opens up the new possibility of earning a yield on bitcoin (BTC) by selling access to liquidity on Lightning, they said.
Peer-to-peer BTC marketplace, Paxful, and BlockCard, a crypto fintech platform by Ternio, partnered in order to offer a crypto debit card that initially will be available in the USA. The card will give users the ability to convert cryptocurrencies to USD, make purchases, get a checking account, and withdraw funds from any ATM worldwide, the partners said, without specifying when the card might be available.
Square Crypto, the cryptocurrency arm of US-based payments company Square, founded and led by Bitcoin supporter, Twitter CEO Jack Dorsey, said it has awarded a grant to a designer who is working on making BTC wallets "usable by anyone, regardless of technical proficiency." They added that the designer, Maggie Valentine, is "working to simplify wallet onboarding flows by reducing technical jargon and increasing user education." She'll investigate problems faced by the potential users and publish her recommendations on how to make onboarding more user-friendly.
Blockchain news
Telecommunications conglomerate Verizon has announced the launch of a proof of concept called the Full Transparency initiative, built with open-source blockchain technology that is developed in partnership with Huge, MadNetwork, and AdLedger. Per the press release, the Full Transparency by Verizon is a blockchain-based, open-source newsroom product "designed to raise the bar for corporate accountability." This, said the company, aims to transform how the Verizon Corporate Newsroom publishes news releases by providing an authoritative record of changes to public communications.
Beijing has again topped China's blockchain competitiveness index charts, reported the Changsha Evening Newspaper. The inaugural Chinese Blockchain Innovation Rankings were launched in September this year, and saw the capital place in first. And Beijing held on to the top spot in the latest rankings in the Chinese Society for Industrial and Applied Mathematics-compiled charts, leading a list of 83 Chinese cities that were each given a ranking score out of 100 for their level of blockchain progress. Making up the rest of the top five were Shenzhen, Shanghai, Hangzhou, and Guangzhou.
DeFi news
The second-ever Uniswap (UNI) decentralized exchange proposal, which had been submitted by decentralized finance (DeFi) portal Dharma, failed to pass – it had not reached the quorum, falling short by less than 2.5m votes, despite the large majority of the votes being in favor of the proposal (37.6m for vs 1.3m against). As reported earlier, if it had passed, 400 UNI tokens would've been distributed to 12,619 addresses each, specifically those which interacted with Uniswap through third-party apps.