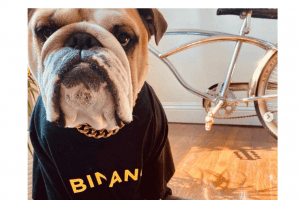 Fisco, the Japanese financial information firm that operates the Zaif crypto exchange, has confirmed reports that it has lodged a lawsuit in the United States against trading platform Binance, whom it accuses of facilitating the laundering of over USD 9 million worth of bitcoin (BTC) in a hack that brought the Japanese exchange to its knees in 2018.
As a result of the hack, Fisco – which operated a rival crypto exchange platform prior to its merger with Zaif – stepped in to buy up the company from its former operator, the Osaka-based Tech Bureau.
Thieves made away with BTC 1,451.7 (roughly USD 15 million at today's prices, but closer to USD 9 million at the time) during the hack. But Fisco believes that the hackers took the stolen bitcoin to Binance, making use of what it called the latter's "lax" KYC (know-your-customer) policies in an effort to stay under the radar.
Binance told Cryptonews.com that it had no "comments on this matter at the moment."
Fisco, meanwhile, is yet to respond to a request for comment, but earlier issued a press release stating only that one of its subsidies had indeed launched legal proceedings against Binance in the United States. The firm added,
"We will notify [the press] as soon as possible if there are any issues that need to be disclosed at any point in the future."
Both exchanges are known to be relatively very forthcoming with media comments, but have thus far remained almost silent on the matter – although they may be exercising caution considering the legal case in question is now active.
In its American court filing, the Japanese firm stated that it had used blockchain analytics solutions to trace the sale or trading of the stolen BTC to Binance-held accounts.
Fisco's lawyers wrote,
"Crypto exchanges, including Binance, have long been on notice that the failure to implement proper KYC procedures facilitates violations of anti-money laundering laws. […] Cryptocurrency thieves also know that the failure to implement proper KYC procedures facilitates money laundering, and they know which crypto exchanges are the laxest."
The filing's authors also made reference to a Chainalysis report from earlier this year that claimed, in the words of the lawyers,
"Binance and another exchange, Huobi, received more than 50% of the USD 2.8 billion in illicit bitcoin and 'lead all exchanges in illicit bitcoin received by a significant margin.'"
Back then, Binance said that it is "aware of the growing trend and movements of illicit funds" and that they "are working with like-minded partners such as Chainalysis to improve on existing systems and address these concerns."
The Zaif hack saw thieves make off with some USD 62.5 million in crypto back in September 2018.