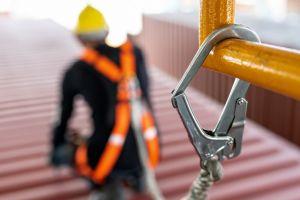 Major crypto exchange Binance has launched a new feature meant to prevent people from losing their funds by sending cryptoassets to smart contract addresses.
"The feature is basically a final check on the outgoing address for user token withdrawals. If the user has entered a supported token's exact contract address to send tokens to, instead of an intended personal/exchange wallet address, the user will receive an error message saying […] 'Can not send to erc20 contract address'," a Binance spokesperson told Cryptonews.com.
The addresses affected by this new change are smart contract addresses of the tokens supported on Binance.
As for when the work on the feature begun, the spokesperson said that "it has been in the pipeline for a while. We decided to add it because we have seen a number of users that had sent tokens to token smart contract addresses instead of their own addresses."
Earlier this week, Binance CEO, Changpeng Zhao, said that the exchange "refunded people who inadvertently sent BNB to the smart contract address during our mainnet switch," adding that "1 guy made [USD] 250,000 as a result."
He mistakenly send BNB to the contract address in 2017, we made the refund in 2019 (mainnet upgrade). He was effective 'forced" to HODL. Worked out for him! lol.

— CZ Binance (@cz_binance) September 8, 2020
The spokesperson confirmed that these people "were refunded right after the mainnet swap was completed. 7 users made the transfer and were refunded a total of BNB 14,614.5798 which was about USD 350,000 as per the price of the day Binance completed BNB mainnet swap."
That number comes to USD 366,833 per the current binance coin (BNB) price of USD 25.1. It's up 7% in 24 hours and almost 8% in a week (at 14:57 UTC).
As recently reported, a person sent over USD 1m to a Swerve Finance contract address.