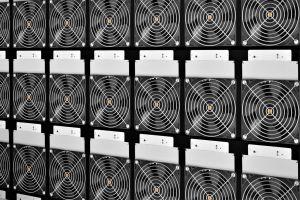 Get your daily, bite-sized digest of cryptoasset and blockchain-related news – investigating the stories flying under the radar of today's crypto news.
Mining news
Bitcoin (BTC) mining difficulty, or the measure of how hard it is to compete for mining rewards, is expected to rise more than 3% during the next adjustment tomorrow, October 17. According to the BTC.com estimates, the mining difficulty will reach a new all-time high of 19.96 T, nearing the never-before seen 20 T, as BTC hashrate, or computing power of the network, has also reached its new all-time high this week.

7-day average. Source: Blockchain.com
Crypto adoption news
Coinbase said it will sponsor at least two Bitcoin developers who contribute directly to the Bitcoin Core codebase or closely associated Bitcoin projects, with first Crypto Community Fund grants. Per the announcement, the proposals will be shortlisted by current Bitcoin Core developers and several community members, while Coinbase will be making the final decision.
Crypto-keen chat app operator Line has launched a crypto promotion to tie in with its e-pay operations in Japan. The firm said it will give out around USD 20 worth of its own token, link, in place of rewards points for new VISA-issued Line Pay e-pay card customers. Per IT Media, the offer runs until the end of the month. Line earlier this year won regulatory permission from the Japanese authorities to list the link token on its own exchange, Bitmax. The exchange is linked to the Line chat app – an app that has over 80m active monthly users in the country.
Investments news
London-based, the Financial Conduct Authority (FCA)-regulated, digital securities exchange Archax said it has successfully closed overfunded seed raise, providing the regulatory capital and runway needed to launch. According to the press release, the company secured funding totalling USD 8m, after extending the raise, initially targeting USD 5m. Among the investors are VC firms Alameda Research, Amnis Ventures, Bridgetower Capital, CoinFund, Edge196, Hudson Capital, QBN Capital, and 7percent Ventures.
Exchanges news
Coinbase Global Marketing Head John Russ became the latest employee to leave the major US crypto exchange. Per his tweet, he made the decision after CEO Brian Armstrong recently announced Coinbase's apolitical policy, offering a severance package to those who disagreed and wished to leave the firm.
Upbit Indonesia, a subsidiary of South Korea's market-leading Upbit crypto exchange, has created a joint-venture consortium that said will launch a cryptoasset futures exchange. Per Digital Today, the new project will be named the Digital Futures Exchange and will see Upbit Indonesia team up with Indonesian firms Kliring Berjangka Indonesia, the Jakarta Futures Exchange and Bappebti – companies that have received official recognition from the Indonesian commodity futures trading regulator. The group of companies said they hoped to enlist more partners before the end of this month and would be seeking regulatory approval for their new exchange.
Bitstamp said it has expanded the insurance offered to their customers with an additional crime insurance policy. This insurance policy covers a number of crime-related cases, such as employee theft, and different types of loss. It is offered by specialist insurance brokers, Paragon International Insurance Brokers, in coordination with Woodruff Sawyer, and it's underwritten by various insurance companies and certain syndicates at Lloyd's of London.
Bitcoin.com Exchange and global interactive entertainment and multiplatform licensing group Atari have announced the details of the public sale of the Atari Token (ATRI), scheduled for October 29, 2020, after which the token will be listed on Bitcoin.com. The price per Atari Token has been set at USD 0.25 with a hard cap for the public sale of USD 1m. Atari said it's creating a blockchain-based ecosystem anchored around the Atari brand, which includes a token of reference for the videogame industry, access to platforms and users via atarichain.com, and the Atari wallet.
CBDCs news
The central Bank of Korea (BOK) said it is not lagging behind other countries when it comes to timeframes for central bank digital currency (CBDC) issuance. Per Herald Kyungjae, the BOK governor, Lee Ju-yeol, declared that the digital won would be ready to pilot next year and dismissed claims that the bank was now lagging behind China in the tech race. He stated, "The speed of the BOK's CBDC research and future plans are not behind other nations." He also opined that China would be able to issue its digital yuan faster than others as there are so few e-payment systems in operation in the country. Lee added that while WePay and Alipay usage was widespread in China, these two platforms are predominantly used by younger customers – a fact that had driven up the need to speed up issuance in the nation.
Stablecoin news
The Centre Consortium, an entity established by Circle and Coinbase to manage USD Coin (USDC), has announced that Stellar (XTZ) has become another official blockchain for USDC. According to the announcement, the coin is expected to be available on Stellar in the first quarter of 2021.