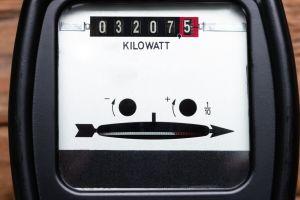 Blockchain infrastructure company Bitfarms said it has signed a beneficial mining deal in South America, with a lower power cost that they said 'revives' older mining machines and cuts the electricity costs in half.
Bitfarms, which provides computing power to cryptocurrency networks such as Bitcoin (BTC) and operates five computing centers in Canada, has signed a non-binding memorandum of understanding with a private energy producer, thanks to which the company will be provided with up to 200 MW of electricity capacity in an unnamed country in South America without any deposits or any purchase commitments – and the direct price of the electricity will average 2 US cents per kWh, said the press release.
This low power cost is particularly significant when discussing the use of older mining machines, in comparison to switching to the newer models. "At 2 cents per kWh, even the previous generation Bitmain S9 mining rig produces approximately the same gross mining margin before amortization costs as the newer Bitmain S17+ at 4 cents per kWh under current Bitcoin mining market conditions," argued Emiliano Grodzki, Interim CEO of Bitfarms. He added that this comparison shows "the significant competitive advantage that results from having access to a large amount of low-cost power."
Under this latest agreement, the first 60 MW of power will be provided from an existing power plant "which allows for a low incremental cost of electrical infrastructure required to be made by the Company," said the announcement. Bitfarms is also in discussions with local engineering and project management firms, in order to develop the cost estimates of initial capital investment to operationalize this first 60 MW of mining infrastructure.
Bitfarm's average cost of electricity to mine a BTC during the second fiscal quarter of 2020 was USD 5,075, while under the terms of this agreement and the prevailing conditions, the cost "would have been about half which would be about USD 2,538 per bitcoin before amortization of infrastructure costs," said Grodzki. He added that "this would make Bitfarms one of the most low-cost Bitcoin miners in the world."
Meanwhile, it is difficult to find the latest average electricity prices for a country, especially when the prices vary from state to state or region to region, such is the case in the US and China.
Looking at the average electricity rates for the industrial sector, we find that in the US in 2019 this number was 6.83 cents per kilowatt hour (kWh), per statista.com.
Also per Statista, electricity prices for industries with an annual consumption of 20,000 to 70,000 MWh in the European Union in 2019 were highest in Cyprus at 15.28 euro cents/kWh, followed by the United Kingdom's 13.24 euro cents/KwH, while Luxembourg had the lowest electricity price for industries, at 4.46 euro cents/kWh.
As for South America, Bnamericas report found that in 2019, for business users who consume 50,000kWh a month, the most expensive was Panama with 23.41 US cent/kWh, and the cheapest was Paraguay with 5.17 US cent/kWh.
Per a China Briefing report, in 2019, the average industrial power rate in China was around USD 0.084/kWh, which they said is "somewhere in the middle when compared to the rest of the world." The industrial power rate in Italy was at USD 0.185/kWh and at USD 0.060/kWh in Sweden.
Meanwhile, according to the 2020 prices provided by globalpetrolprices.com, electricity price in China earlier this year was USD 0.100/kWh for businesses. Among the more expensive countries, the website places Japan, Germany, the UK, Australia, Italy, and Bahamas, all with the average electricity prices for businesses between USD 0.20/kWh and USD 0.30/kWh.
___
Learn more:
Former Gulag in Russian Arctic Bids to Become Bitcoin Mining Hotspot
Bitcoin Miners Are Using New Strategies to Hedge Risks
Bitcoin Mining Legalized in Venezuela, Miners Must Join 'National Pool'