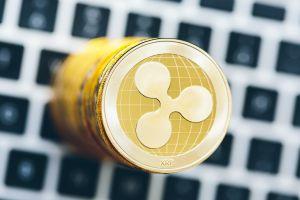 A new proposal by Ripple partner Flare Networks could finally enable a bridge between the XRP and Ethereum (ETH) ecosystems, currently the third and second most valuable digital assets by market capitalization, respectively.
Posting on Twitter earlier this week, Flare Networks said that "integrating a trustless 2 way bridge between Ethereum and Flare" will likely be one of the first proposals that will need to be considered by the Ripple Foundation:
"This would allow FXRP to be used trustlessly on Ethereum as well as providing a scaling platform for Ethereum tokens and applications whilst giving access to the XRP market for existing Ethereum applications. This could bring together the XRP and Ethereum ecosystems," Flare Networks' Twitter account followed up by saying, while also asking the community "How would you vote?"
And although it is still uncertain where exactly the Foundation stands on the issue, any effort that can widen the appeal of XRP and open up for more use cases for the cryptoasset, including as collateral in many popular decentralized finance (DeFi) applications, will likely get support from many stakeholders.
Judging from Twitter comments, the so-called XRP army is also already backing the proposal to a large extent: "Can't see that being approved very controversial," one user wrote, while another said "Getting hitched to Eth will be massive."
"And as soon as it's done. I'm moving all my apps & smart contracts over… No rush :)," a third user also added.
The news today comes after Flare two weeks ago said it is launching its own token, known as Spark, that XRP holders can claim on a one-to-one basis. According to the announcement from Flare Networks' CEO Hugo Philion, the new tokens are designed to enable smart contract functionality for XRP users.
Flare Networks originally begun its partnership with Ripple last year when it received funding from Ripple's investment arm, Xpring, with the intention of extending XRPs use cases to also cover smart contracts.
At 9:42 UTC Thursday, XRP was down less than 1% over the past 24 hours and 5% in a week, trading at USD 0.275 per token. Meanwhile, ETH was also seeing only minor price movements today, trading up by 1.3% over the past 24 hours, and dropping 5.2% in a week, to a price of USD 387.
____
Learn more:
This Is Why Santander Hesitates to Use XRP
XRP & Ripple Slammed Too as Team Bitcoin Expands Ethereum Battle
Could Stablecoins Kill off Ripple?
Red Lever Pulled on Bitcoin-Ethereum Bridge Two Days Post-Launch