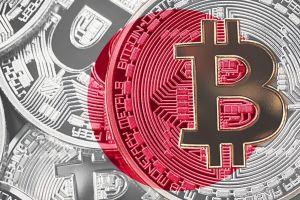 Get your daily, bite-sized digest of cryptoasset and blockchain-related news – investigating the stories flying under the radar of today's crypto news.
Regulation news
Japan's top financial regulator, the Financial Services Agency (FSA), has spoken about possible forthcoming regulatory changes for the crypto and blockchain industry in the second half of FY2020, reported Coin Post. The FSA hinted that companies and organizations dealing with cryptoassets and stablecoins needed to abide by strict anti-money laundering (AML) and anti-terrorism financing compliance protocols and suggested that "new rules" could be introduced later in the year.
Crypto adoption News
Two Japanese crypto industry organizations, the Japan Cryptocurrency Business Association (JCBA) and the Japan Blockchain Association (JBA), have agreed to work together on promotion and joint research projects to boost crypto sector growth, per an official statement. The bodies also said that they would work together on central bank digital currency-related matters – with the central Bank of Japan recently stepping up its efforts to create a digital yen.
Mexico City-headquartered MountX Real Estate Capital will use transfer agent Vertalo Real Estate (VRE) to design and launch 15 tokens over the coming year, media reported. This is the third of four planned deals by VRE that puts tokenization of real estate assets in their center.
Blockchain news
The Russian government said that blockchain-powered voting is safe ahead of this month's parliamentary by-elections in two cities, which will also allow voters to use smartphone-based, blockchain-based apps to cast their votes. Per the Parliamentary Gazette, the Ministry of Digital Development, Communications and Mass Media stated that citizens would be cleared to vote by phone after security holes in previously used blockchain voting platforms had been plugged and risk models had been "carefully evaluated."
Nuclearis, an engineering and manufacturing firm operating in the nuclear industry, has announced the launch of an RSK-powered on-chain solution to track documents related to the nuclear power plant supply chain, said the emailed press release. It added that the solution is developed with the assistance and consultancy of IOV Labs, the company behind the Bitcoin (BTC)-powered RSK blockchain and its Infrastructure Framework (RIF). Nuclearis has already used the RSK mainnet to upload and authenticate documents from its first supplier, and its future plans include open sourcing the framework as well.
Three major Australian banks, the Australia and New Zealand Banking Group Limited Bank, Westpac, and Commonwealth Bank have formed a new company, Lygon, which aims to digitize bank guarantees using blockchain technology, reported the Financial Review.
Investment news
iFinex, operator of stablecoin Tether (USDT), has invested over USD 1m in Amsterdam-based fintech scale-up Dusk Network. Per an emailed press release, the collaboration paves the way to creating a regulated security token exchange that combines the traditional financial industry with the blockchain ecosystem, and Dusk Network will be a part of it.
Exchanges news
Huobi Futures, the crypto derivatives market of Huobi Group, has announced the launch of BTC options for trading on September 1.
Binance announced that its Binance Smart Chain (BSC) is live on mainnet, created to run parallel to Binance Chain, and which will enable the creation of smart contracts and the staking mechanism for binance coin (BNB), said the announcement. BSC is an Ethereum Virtual Machine-compatible blockchain, and it introduced the Proof of Staked Authority (PoSA) consensus mechanism.
Career news
Lin Shi, a former Hong Kong stock exchange executive who helped to vet initial public offerings, became the chief development officer at Hong Kong Digital Asset EX Ltd., a cryptocurrency platform that is seeking to provide securitized token listings, Bloomberg reported. Shi will initially be focused on developing ground rules for securitized token listings for the platform.
Legal news
A judge approved Tezos (XTZ)'s USD 25m settlement, after a three-year-long lawsuit filed by a group of plaintiffs. According to the judgment, the funds will be distributed among all those who participated in Tezos' 2017 initial coin offering from July 1 to 13 and sold their coins for a loss before November 25, 2019, did not sell their tokens before November 25, or can't access their coins as they lost their passwords.
A federal jury in Maryland, USA, indicted three men accused of pretending to be pastors to convince people to invest into an alleged USD 28m Ponzi scheme. According to the indictment, the three convinced people to invest in a cryptocurrency and foreign-exchange trading fund they ran, using the money for luxury cars, private jets, and family vacations.