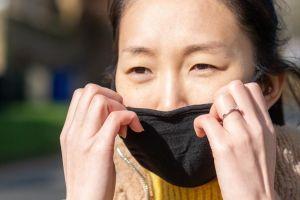 The South Korean government has warned members of the public not to attend crypto-themed meetups amid escalating coronavirus fears – but added that citizens should also be aware of potential fraud risks at crypto gatherings.
Per Segye Ilbo, a number of crypto-related "investment briefing sessions" have been held indoors of late.
One case appears to have involved a meetup arranged by an "unregistered door-to-door sales company" called Muhan Group. This firm appears to be operating a small, OneCoin-type multilevel marketing (MLM) scam that purportedly makes use of cryptoassets. A large group of investors attended a Muhan Group event in the Gwanak District of Seoul last month – and quarantine officials say that 83 positive cases have been traced back to this meetup.
Cases of coronavirus are on the march in South Korea after several almost completely virus-free months. The government has responded by issuing social distancing guidelines and ordering schools to remain shut.
The media outlet quoted quarantine authorities as stating,
"This appears to be a cryptoasset-related company. Please do not attend investment-related sessions."
The same media outlet quoted the country's top financial regulator, the Financial Services Commission, as echoing the warning, stating,
"Members of the general public should stay at homes as much as possible in accordance with the COVID-19 prevention guidelines – and refrain from attending small meetings and investment-related briefings."
The commission has also unveiled data that indicates crypto fraud – or fraud propagated under the name of crypto – is apparently on the rise in South Korea. Last year, 92 cases of MLM- and crypto-related scams were reported – up over 50% on 2018 figures of just over 40.
The commission has also warned individuals to beware of companies offering commission fees for recruiting new members into their programs, or "guaranteeing" high payouts on investment stakes – classic MLM recruitment strategies.