Unsurprisingly, the last seven days have shown us that Bitcoin whales are actively accumulating BTC throughout 2020, and MicroStrategy CEO doubled-down on the company's bitcoin bet as "trillions are melting in treasuries." Major crypto exchange Kraken has received a banking charter, while Kiss star Gene Simmons admitted that he was made for loving BTC.
At the same time, regulators like the Financial Action Task Force (FAFT) have been looking for crypto "red flags" to identify criminal behavior, while Venezuelan crypto users became increasingly worried about limited trading options, even though LocalBitcoins said it won't leave the country. In Europe, the regulators promised a new "wave of regulatory obligations" for local crypto players, while monero (XMR) went up due to major compliance news.
Speaking of altcoins, Ethereum fees skyrocketed again as Uniswap's UNI token went live, while Coinbase Pro introduced a withdrawal fee. Despite the recent DeFi token selloff, the total value locked in DeFi has continued to rise, and KuCoin offered a surprise to thousands of Aave's LEND holders. Last but not least, if you're interested in how to earn crypto income on Uniswap, you can learn about it following our new "DeFi Unlocked" series.
Finally, we can summarize last week via a universal language – the memes.
_________
Car salesman: *slaps roof of car* this bad boy can fit so much BTC in it.
"BTC on Ethereum" pic.twitter.com/sFR7mL1nuH

— grubles (@notgrubles) September 16, 2020
__
"Have you heard of the tulip mania of 1637?"
The writing is on the wall. pic.twitter.com/y4kL7sPKwE

— Jameson Lopp (@lopp) September 15, 2020
__
The real flippening.
btc fees are so low lmao let's wrap eth and put it on that

— Tony Sheng (@tonysheng) September 18, 2020
__
True innovation knows no boundaries.
What does the Ce in CeDeFi really stand for?

— Su Zhu (@zhusu) September 13, 2020
__
Boundaries.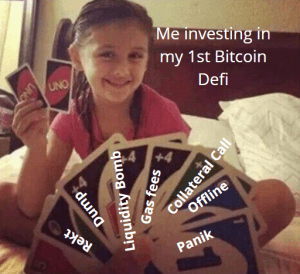 __
Safety first!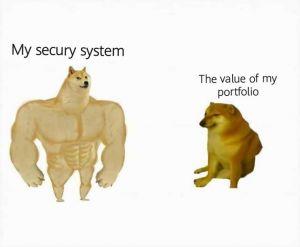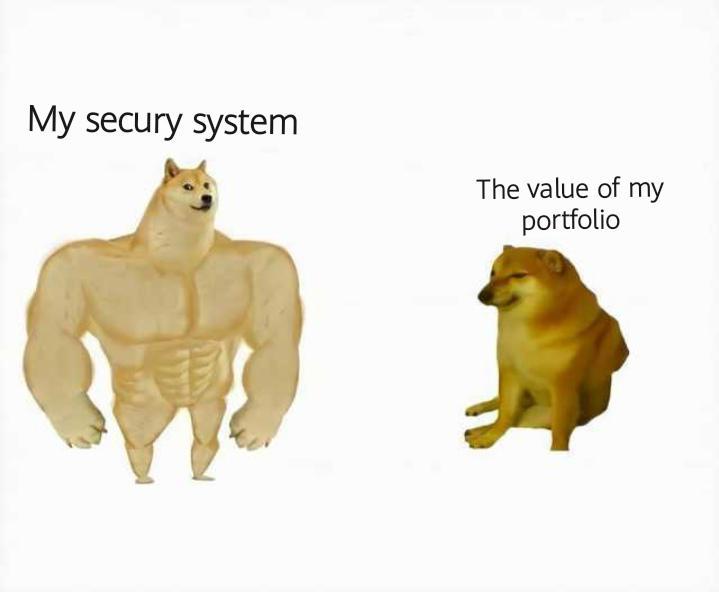 __
Someone please call 911.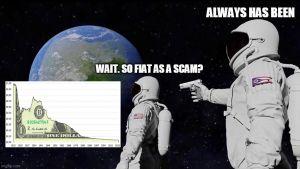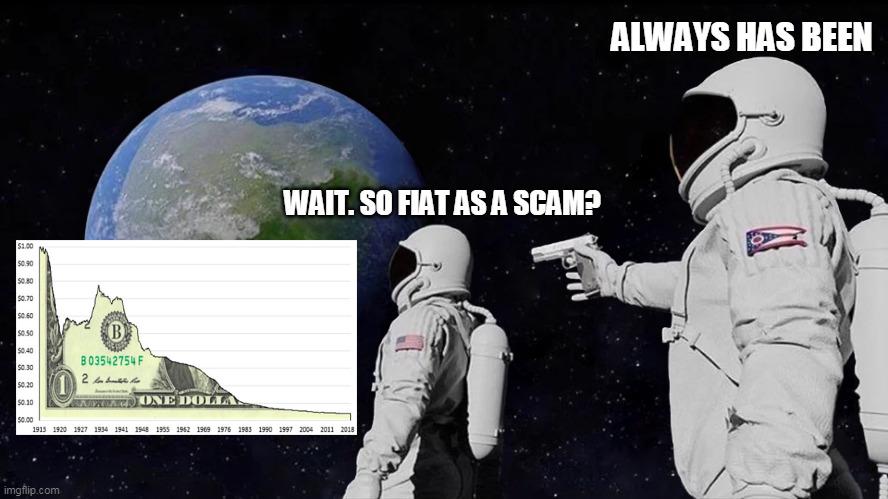 __
There are always two sides to the (bit)coin.
Checks out, especially compared to this guy pic.twitter.com/0XkotG7GBS

— Patrrrrrick ⟦#FreeRoss⟧ (@BitcoinMotorist) September 15, 2020
__
Few understand this.
and chairs

— Paul Miller (@futurepaul) September 15, 2020
__
The tale of the OG and the Sea.
Another one! Such a sad day every time this happens. Stay safe out there. https://t.co/gf5iXJqO5D

— Riccardo Spagni (@fluffypony) September 15, 2020
__
Meanwhile at the yield farm…
I am a professional money manager pic.twitter.com/DEsSTsJJPb

— Blake Richman (@thebrichman) September 14, 2020
__
Excuses, excuses…
😭😭😭😭😭😭😭😭😭😭😭😭😭😭😭😭😭😭😭😭😭😭😭😭😭😭😭😭😭😭😭😭😭😭😭😭😭😭😭😭

— Ryan Selkis (@twobitidiot) September 15, 2020
__
Pls sir
ETHboiz when they realize MicroStrategy doubled down on #Bitcoin instead of buying their bags https://t.co/xxpxqDx4s3 pic.twitter.com/GrAbmsoJV9

— Ryan Gentry (@RyanTheGentry) September 15, 2020
__
This time we all will sell the top for sure.
When you over trade bitcoin from r/Bitcoin
__
DeFi trading secrets revealed in one meme:
ahem. pic.twitter.com/S9DrTBMR64

— 𝕯𝖆𝖓𝖌𝖊𝖗 (@safetyth1rd) September 14, 2020
__
O hello there!
Me: oh good it'll just be a normal, relaxing night.

Uniswap: pic.twitter.com/VgJJlgRYsb

— ฿ully (@BullyEsq) September 17, 2020
__
CeDeFi is the future.
I will migrate Pickle Finance to Binance Smart Chain for only $5MM pic.twitter.com/AQZPcoiwFu

— Beauty Contest Afterparty (@BAfterparty) September 13, 2020
__
Choo choo!
Don't miss the Bitcoin blocktrain. pic.twitter.com/WRnsgjitsX

— Willy Woo (@woonomic) September 14, 2020
__
Long story short:
The SushiSwap Chronology pic.twitter.com/zPEfOdLukk

— CryptoChimp (@Cryptanzee) September 11, 2020
__
Finally, a gem from 2013… Happy weekend!
[embedded content]